What a lot of people don't understand is that dyslexia isn't only something people struggle with in school, it's a lifelong condition which is carried on into the working environment as well.
Even with 1 in 5 people struggling with some sort of dyslexia, organizations and management still lack the knowledge and skills
Delivery formats we provide
Short training videos

Individual online mentoring

Online group mentoring / discussions

Online group training sessions

In house presentations and workshops
In this day and age, large organizations are investing billions of dollars into performance coaching and training as they want to have a competitive advantage. What they are failing to see is that their competitors are doing the exact same thing, which doesn't actually give them the competitive advantage after all.
Recently some organizations have been investigating more into their dyslexic employees or even employing dyslexic people for certain roles as they can bring something different to certain situations.
Dyslexic people can excel in the following areas:
Great at problem solving.

Amazing at understanding the big picture.

Great with 3D creative visual thinking.

Have great potential for empathy and teamwork skills.

Great with strategy.

Tend to have a good idea of what the future will look like.
Problems dyslexic people face in the workplace:
Difficulty with reading, reading at speed, accuracy, spelling and punctuation.

Difficulty with long detailed emails.

Difficulty with multi-step directions.

Difficulty with repetitive detailed oriented tasks.

May struggle with organization and scheduling.

May struggle with data entry and rote math.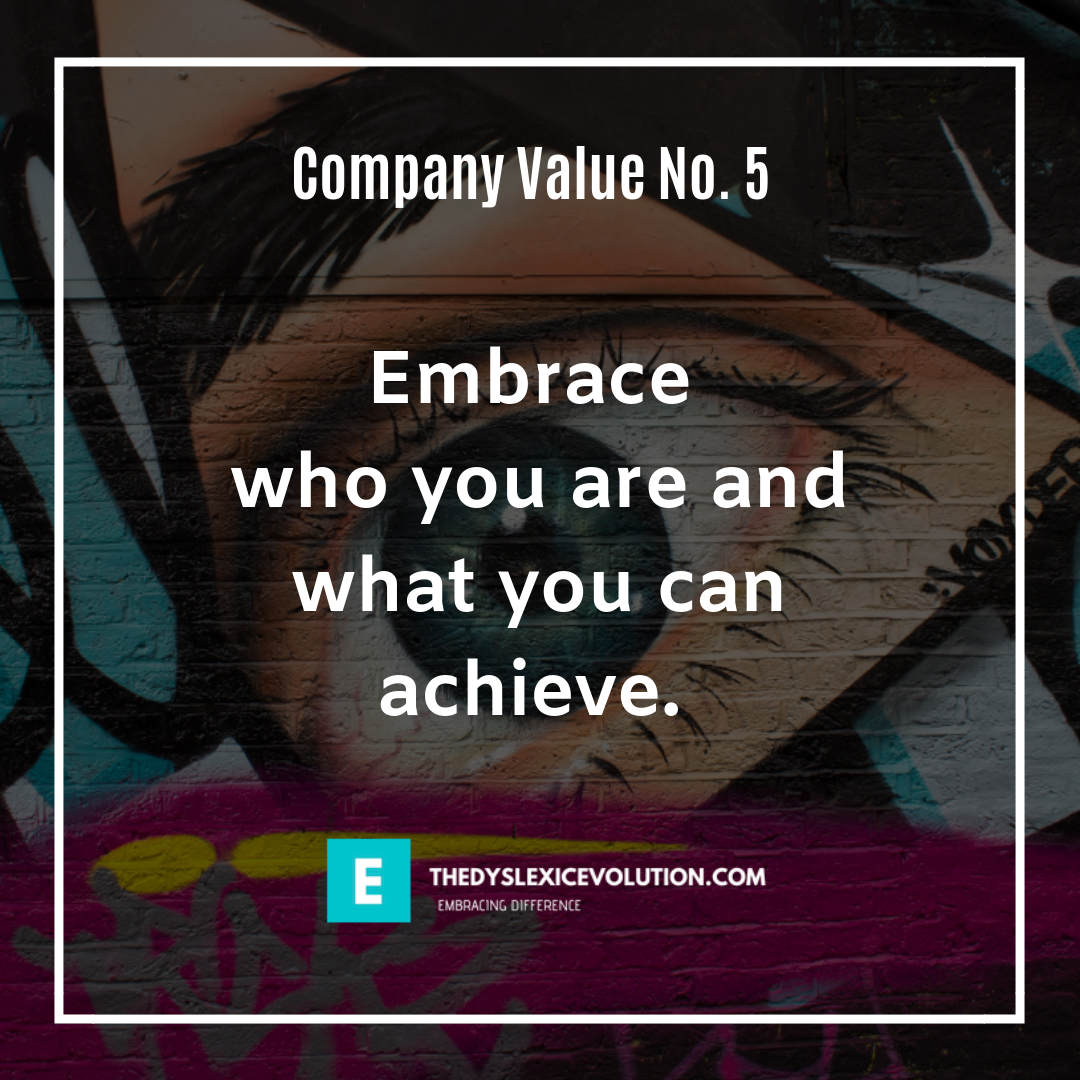 With organizations and management having a better understanding of how to support dyslexic people in the workplace, people with dyslexia will be able to fully utilize their dyslexic thinking skills. Organizations will then have a competitive advantage in ways they never thought imaginable.
Our goal at thedyslexicevolution.com is to work with organizations and management to see how they can best support dyslexic people in the workplace and find ways to use dyslexic thinking to help generate better working procedures and systems while also finding ways to save and make more money at the same time.
To find out more about how we can help please contact us via the contact button below.